SKorea to Resume Iranian Oil Imports Next Month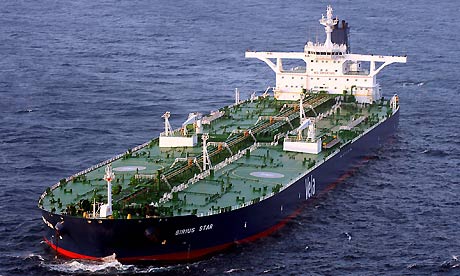 South Korea will resume imports of Iranian crude next month within levels that comply with U.S. sanctions, government and industry officials said Tuesday, as the country tries to manage the pain that diminished oil supplies meant for the domestic economy.
The resumption will make South Korea the latest Asian country to bypass the European Union's insurance ban on Iranian oil shipments. In July, the EU ban hit the four key Asian markets for Iranian oil, China, India, Japan and South Korea, which were earlier exempted from U.S. government penalties after they made significant cuts to their Iranian oil imports.
South Korea is in a difficult position in its dealings with Iran, analysts said: Seoul wants to maintain close ties with its most important ally, the United States, as Washington pushes for tighter sanctions meant to derail Iran's suspected nuclear weapons program, but South Korea also needs to keep alive crucial business and energy ties with Iran, whose crude is cheaper than other oil exporters.